I am a drupal developer at Chromatic, building and maintaining custom content management solutions using Drupal for enterprise clients. I write and maintain custom modules in PHP, transform designs into custom themes and contribute patches for Drupal.
Drupal, PHP, MySQL, Ruby, PostgreSQL, ES6, Javascript, CSS, HTML, Git
2015

I was a web developer at Rapid Development Group, building and maintaining custom applications for startup and enterprise clients. I wrote and maintained custom modules and themes for Drupal.
PHP, MySQL, Javascript, CSS, HTML, Git
2013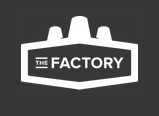 I was an instructor for the Basic HTML and CSS course at The Factory in the coLearning program, teaching beginners HTML and CSS in partnership with Team Treehouse.
CSS, HTML
2009

I was a freelance developer/designer that helped Wolfer Productions and Manventist launch their and maintain their content driven applications using Drupal.
PHP, MySQL, Linux, Apache, CSS, HTML